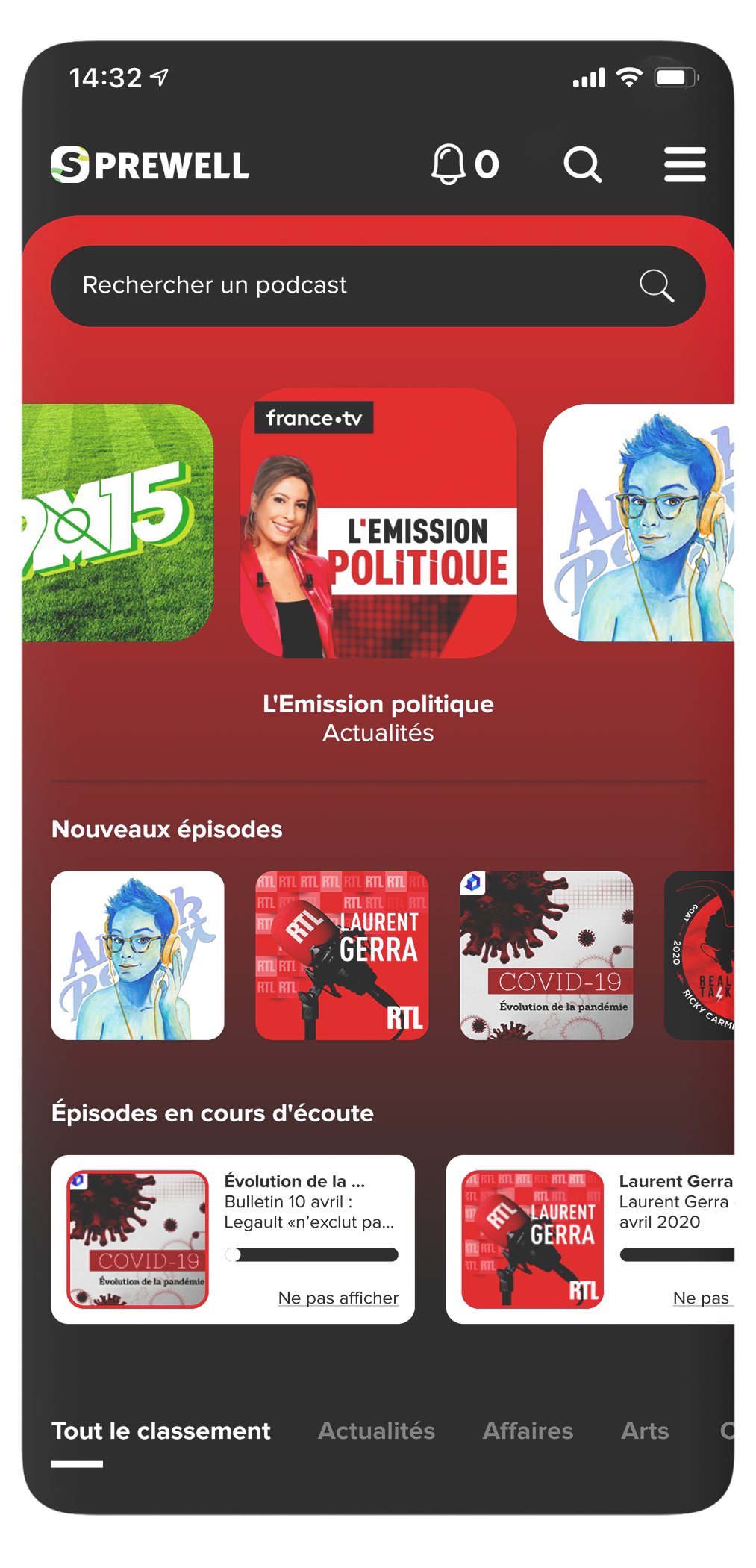 +1,000,000 Podcasts

All Podcasts are on Sprewell. Find all the Podcasts of the world in a
single application. Audio Podcast and Video Podcast.

Sprewell Podcast has all the features:

- Automatic podcast download
- Possibility to subscribe to any Podcast
- Wake up to your favorite Podcast
- Save Podcasts to listen to later
- Search by genre
- Podcast suggestions to listen to according to your moods and tastes

Sprewell Podcast adds a social dimension:

- Follow your friends
- Check out the Podcasts they listen to to give you ideas of Podcast to follow

Sprewell Podcast becomes the benchmark for Podcasting, all this
being completely free and ad-free!